Furniture Row Retail Facility
Project Category: Retail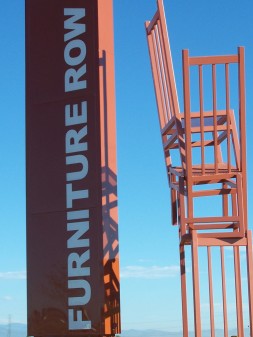 General Contractor:Taylor Kohrs Construction
Architect:Service Design
Engineer:
Project Size:85,042 sq. ft.
Location:Dacono, Colorado
Project Description:
This 85,042 sq. ft. steel building, furnished and erected by Heath Steel, is home to Sofa Mart, Oak Express, Bedroom Expressions and Denver Mattress, including showrooms, offices, warehouse and a covered loading dock.
Awarded the 2006 Chief Industries Building of the Year Award, it features Chief's LTC standing seam roof system, parapets, valleys, clerestories, a peak height of 60 feet, synthetic stucco facade, applied timber logs and storefront glass systems.