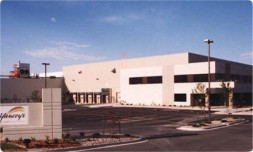 General Contractor:Heath Construction
Architect:Bozich Architects
Engineer:N/A
Project Size:100,000 sq. ft.
Location:
Project Description:
This 100,000 sq. ft. facility incorporates a Learning Center and nearly 40,000 square feet of sophisticated freezer and refrigeration food storage. The building features a long-bay joist roof structure system with EPDM roofing over rigid insulation and structural metal deck, tilt-up concrete panel construction, and insulated metal panel walls used for the exterior of the pre-engineered steel structure.